AF SUPPLY AND DEMAND ROBOT MANAGED FOR YOU 3 MONTH BUNDLE
£797.00 – £4,497.00
SKU:

N/A
Categories: Basic Expert Advisors, Basic Robots, Elite Robots, Indicators, MSP Software, Pro Robots
Tags: automated trading robot, Best Robot, Best Trading Robot, Crypto, Cryptocurrency, EA, Expert Advisor, Forex, Forex Robot, Forex Trading, FX, How To Trade, Make Money, META, Metatrader, METATRADER 4, MT4, Profitable Robot, Stock trading robot, Trading
Description
Additional information
| | |
| --- | --- |
| Please Choose Your Package | AF SUPPLY AND DEMAND MANAGED FOR ACCOUNT SIZE 1,000 TO 5,000 ONLY, AF SUPPLY AND DEMAND MANAGED FOR ACCOUNT SIZE 10,000 TO 20,000 ONLY!, AF SUPPLY AND DEMAND MANAGED FOR ACCOUNT SIZE 35,000 TO 50,000 ONLY!, AF SUPPLY AND DEMAND MANAGED FOR ACCOUNT SIZE 70,000 TO 100,000 ONLY!, AF SUPPLY AND DEMAND MANAGED FOR ACCOUNT SIZE 200,000 TO 300,000 ONLY!, AF SUPPLY AND DEMAND MANAGED FOR ACCOUNT SIZE 400,000 TO 500,000 ONLY, AF SUPPLY AND DEMAND MANAGED FOR ACCOUNT SIZE 600,000 TO 700,000 ONLY, AF SUPPLY AND DEMAND MANAGED FOR ACCOUNT SIZE 800,000 TO 1,000,000 ONLY |
A "Simple Automated 2 CLICK" Copy and Paste Supply and Demand Robot.
AF Supply and Demand Robot
Benefits
Trades fully automated 24/7

Our Members Are Actively Completing  FTMO and Prop Firm Challenges With This Software "Hack"

Perfect for Personal, FTMO, MFF and Prop Trading

Any Leverage Can Be Used!

Uses Stop Loss and Take Profit with Everytrade

Uses no Risky Martingale or Grid Strategies

Profit Potential 20-50% Per Month!

Drawdown 0.1% – 3%

Works for all MT4 Timeframes and Assets Including Forex, Crypto, Gold, Silver and Oil, Stocks, CFDS and Indices and much more!

Free installation and Unlimited Email Support

Free Updates For Life
Who is it for?
New and veteran Traders who want to effectively trade up to 40 assets at once across multiple timeframes!
It also shows you which zones are still FRESH and untested. For these untested zones, the robot also draws a Trendline & Channel so you know the major trend direction so you can be sure that the risk/reward of your potential trade is always in your favour.

Gives You Small Risk and Huge Reward Ratio Per a Trade!
Here at Connect My Currency we are 100% focused on Risk! Stress Testing and putting the Expert Advisor through many phases of the Markets it was and still is our top priority when building AF Supply and Demand and its upgrades.
Your Package
AF Supply and Demand Robot
Managed Account + Expert Advisor + Indicator
AF Supply and Demand Unlimited MT4 EA
Channel Surfer Autotrend MT4 Indicator
Easy To Follow Video Installation and Unlimited Tech Support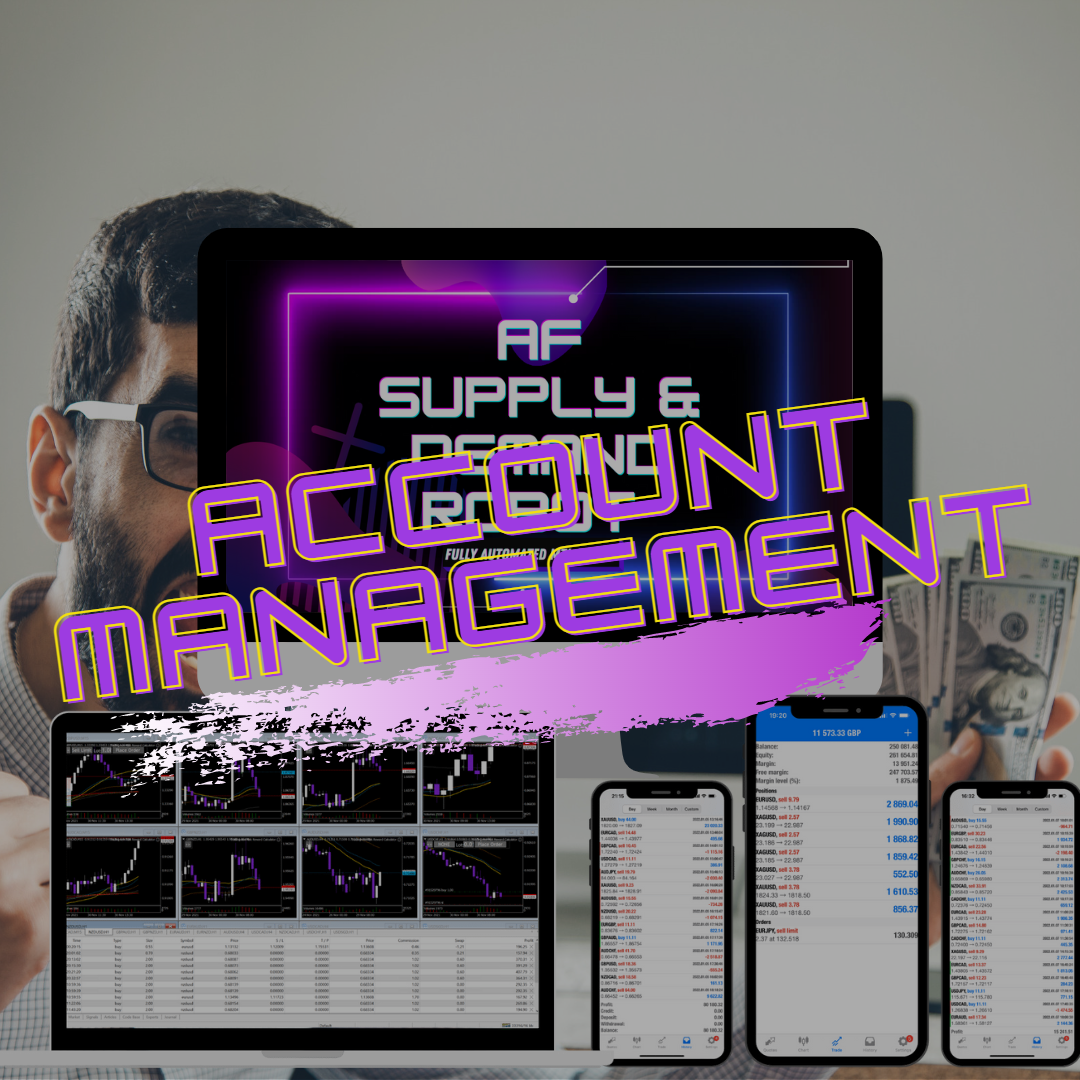 FIFO Strategy
Gives You Small Risk and Huge Reward Ratio Per a Trade!
The FIFO Supply and Demand Strategy has been used and implented in every market from the beginning of time! This EA does not triple or double up its positons when having a bad day as every trade has a Fixed Stop Loss and Take Profit Parameter already preset for EVERY trade!
AF Supply and Demand Was Birthed to Revolutionize The Robot Trading Industry!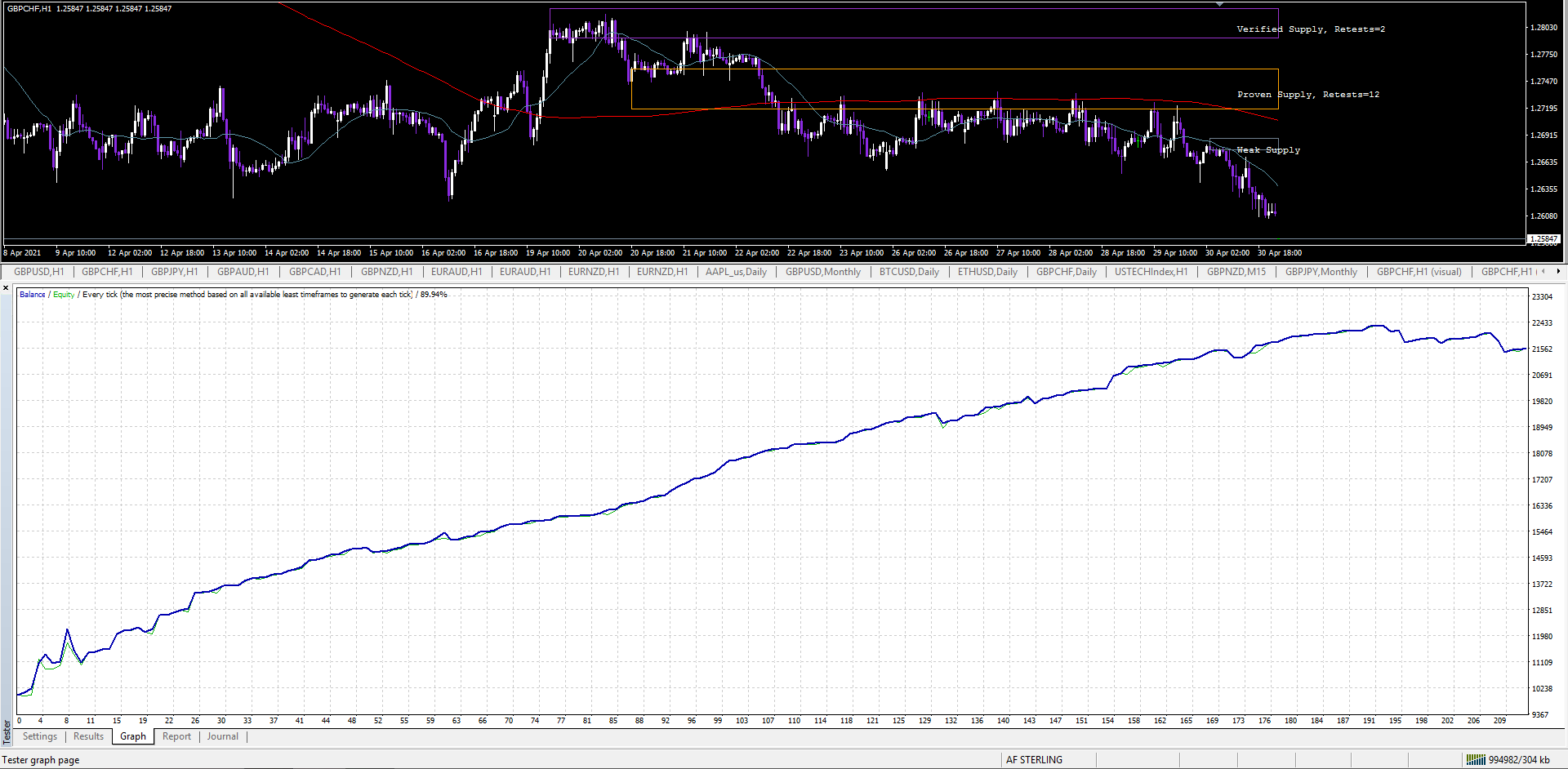 2020-2021 Pandemic Markets



Although this was a tough year to trade with alot of uncertainty within the FX markets. AF Supply and Demand exploded onto the Crypto scene trading assets such as BTC, BTH, ETH and Litecoin!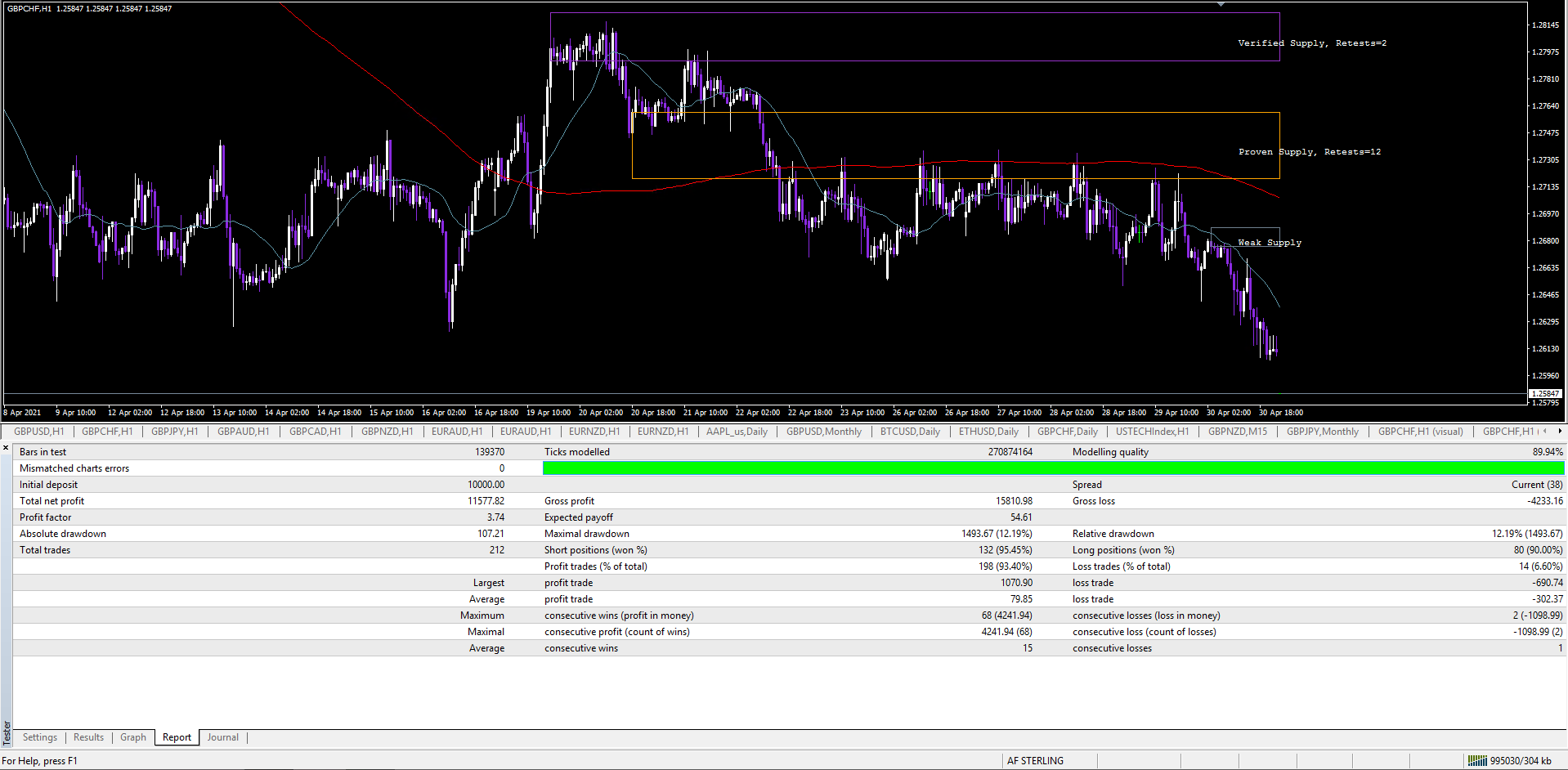 With so much fundamental data being released including the on going escalations between Russia and Ukraine The AF Supply and Demand Robot is ticking along just fine but now we have tightened the Trailing Stop Loss parameters.
With Leverage no more than 1:30 our recommended broker for robot trading is Best Broker  Or Our Recommended Prop Firms!

Any timeframe you want but I recommend H4, D1 and Monthly

1:500 Leverage + Recommends any Broker With Low Spread Our Recommended Broker Best Broker

You can use any broker From Any Prop FirmYou can use any broker but to guarantee the same results that we are getting I highly recommend using a broker from our Broker Panel Best Broker

Also you get the Correct Broker Type the Broker Account Settings to use. Plus Give you a Custom Trading Consultation Send us a message to find out more!